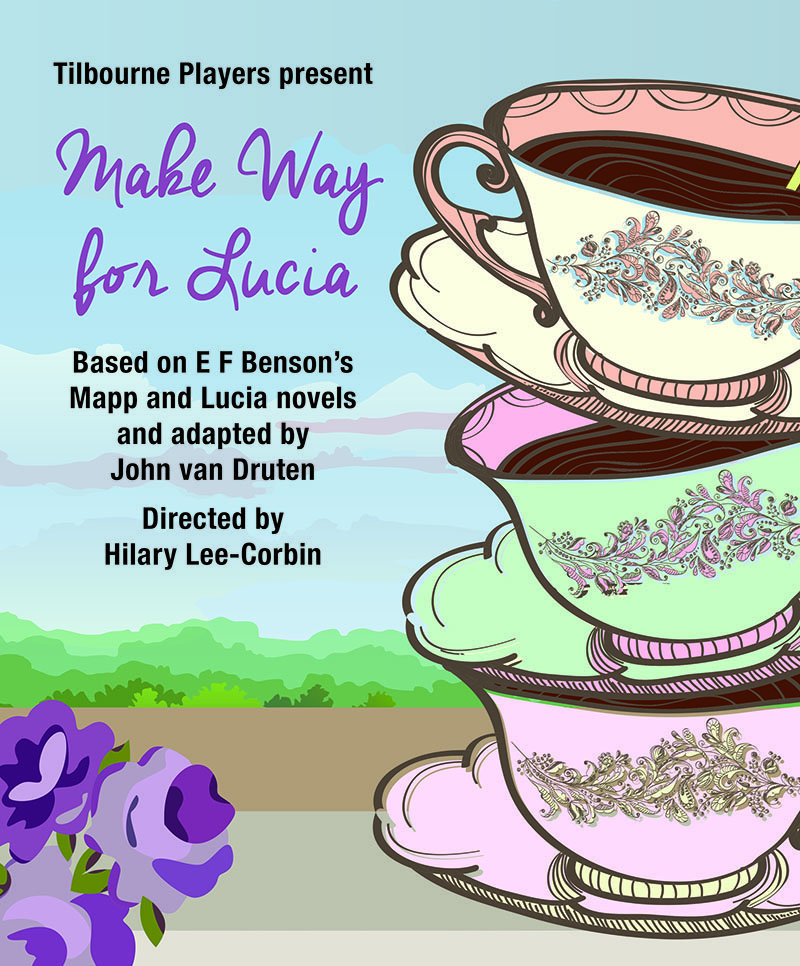 E. F. Benson's hilarious 1920's novels of the war for social supremacy between Lucia and Miss Mapp in Tilling, are here brought to the stage with all the wit, irony and humour of the originals.
Performances are on Thursday 6th, Friday 7th and Saturday 8th of April, starting at 8:00pm at the Tilford Institute. Use the button below to book on-line via TicketSource:
or phone the Box Office on 01252 724344.
Tickets cost £10. Click here for details.
Tilbourne Players AGM
Wednesday 15th March, 8pm at Tilford Institute
Has it been a whole year already? Join us for wine and nibbles at Tilford Institute as we look back over the escapades of 2016 and look forward to an exciting 2017 season.
Last Play:
The Corn is Green
Our last production was The Corn is Green by Emlyn Williams, directed by David Brace. Set in the late Victorian era in the Welsh Valleys, this was a moving story of one teacher's struggle to overcome prejudice to educate her pupils.
The play received a very encouraging review in the Farnham Herald - please click here to see the pictures.